Certifications
JAPC produces its export quality spices with the standardized methodologies and owns the Good Agricultural and Manufacturing Practices
---
Fair Trade USA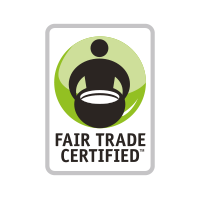 Fair Trade USA is a nonprofit organization and the leading certifier of fair-trade products in North America. Its trusted Fair Trade CertifiedTM seal on a product signifies that it was made according to rigorous fair-trade standards that promote sustainable livelihoods and safe working conditions, protection of the environment, and strong, transparent supply chains. Rather than creating dependency on aid, Fair Trade USA's model empowers farmers, workers, and fishermen to fight poverty and earn additional money to improve their communities. Fair Trade USA also develops, implements, updates, enforces, and audits against fair trade standards which drive income sustainability, community and individual wellbeing, empowerment, and environmental stewardship.
EU Organic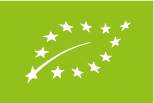 This is a product certification that ensures the products are certified as per European Union Organic regulations which defines the principles of organic farming and production, labeling, control and import rules. The use of chemical pesticides, synthetic fertilizers are strictly restricted, use of additives and preservatives are tightly limited, no GMOs are allowed in this certification.
USDA NOP Organic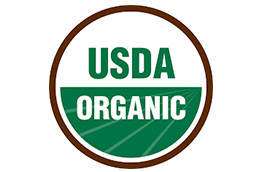 The National Organic Program (NOP) is the regulatory framework that is established to govern the Organic food in USA implemented by United States Department of Agriculture (USDA). It rules and regulates the organic practices in crop production, organic production and handling standards, organic livestock requirements, labeling organic products, non GMO practices and biosecurity in organic poultry operations.
NATURLAND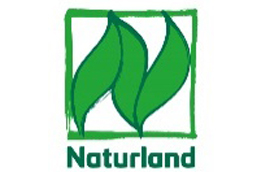 Naturland certification focuses on sustainable management, nature conservation and climate protection in actual practice, preserving and maintaining the soil, air and water, as well as consumer protection. This certification is issued by Naturland International based on Germany. In addition to the EU Organic standards, Naturland focuses on the social standards where organic agriculture is managed according to fairtrade principals.
BIO SUISSE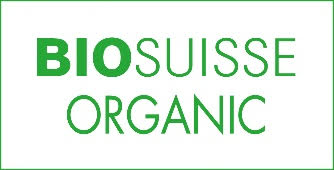 Bio Suisse is an umbrella organization that represents the federation of Swiss Organic Farmers. Bio Suisse certification is issued to foreign companies that comply with the relevant directives and who wish to distribute their products in Switzerland. Objectives of Bio Suisse Standard are protecting Natural diversity on the organic farm, feeding no use of chemically synthesized pesticides or fertilizers, No use of genetic engineering, No use of unnecessary additives such as flavourings, colourings and inspection of organic production and processing
Control Union Certification

Control Union certification is awarded by the institute Control Union based on Netherlands. It is an internationally recognized inspection and certification body. They perform in many industries such as Organic agriculture, Sustainability, Social compliance, Textiles, Quality management systems etc.