Quality
export quality spices with the standardized methodologies
---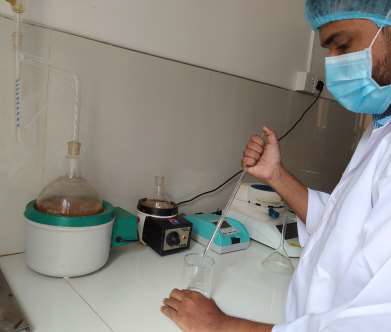 Joint Agri Products Ceylon (Pvt) Ltd. produces its export quality spices with the standardized methodologies and owns the Highest Food safety certification for its process – FSSC 22000. Quality assurance is dealt with a great concern at each step, from raw material harvesting to finish product dispatching. Each step is carefully monitored to prevent or control the hazards that could affect the products.
Based on potential hazards, unique approaches have been taken to eliminate each hazard. Metal detection and extraneous matter removing is carried out by modern and sophisticated machineries improving the purity of products. Our processing methods for Nutmeg and Mace have been exceptionally designed to avoid occurrence of mycotoxins as aflatoxin and ochratoxin. In addition, preventive measures have been applied to safeguard our products from other chemical contaminants such as biphenyl and anthraquinone. The microbiological quality is secured by maintaining good hygienic practices throughout the process. Sterilization is also offered for finished products based on our clients' requirements.
Furthermore, the effectiveness of these processing steps and control measures are verified by lot specific analyses. Pesticides Residues, Aflatoxin, Ochratoxin and Microbiological quality are mandatorily analyzed in reputed European and US laboratories in order to assure the compliance of products.
We have established an internal laboratory with the objective of testing primary quality parameters such as moisture, Water activity and volatile oil content. These tests are conducted by qualified and specially trained Quality Assurance personnel in Joint Agri Products Ceylon (Pvt) Ltd and data received during tests are evaluated which would be contributing to the continuous improvement of the quality processes at Joint Agri Products Ceylon (Pvt) Ltd.
Our Quality team is specialized with 10 qualified quality controllers and executives with PCQI certified 2 officers.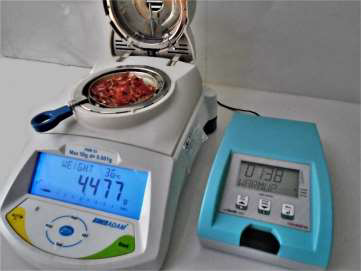 Food Safety Policy
Joint Agri Products Ceylon Pvt Ltd believes that success depend on trust and satisfaction of customers. To buildup strong relationship with valued customers; we supply quality spices with standardized safe packaging and transporting methods to meet or exceed customers' satisfaction.
To ensure that JAPC,
Implement good hygiene and good manufacturing practices in the food processing
Validate its effectiveness
Welcome to customers' feedback
Continuously improve our product quality comply with food safety
Manage the profitability and social responsibility to fulfill stakeholders' expectation
Adhere to the statutory and regulatory requirements applicable for food industry
To achieve the above management shall be communicated at all level of JAPC through suitable means and be received on a regular basis thereby ensuring customer satisfaction and ultimately business continuity and suitability